ENJOY A LUXURIOUS SPA EXPERIENCE WITH THIS SHOWER HEAD
Our shower head allows you to have a spa-like experience in the comfort of your own home. It's ideal for you who work for a day, and a few minutes of bathing can relax a tired body. Enjoy a luxurious Spa experience with our massaging high-pressure shower head!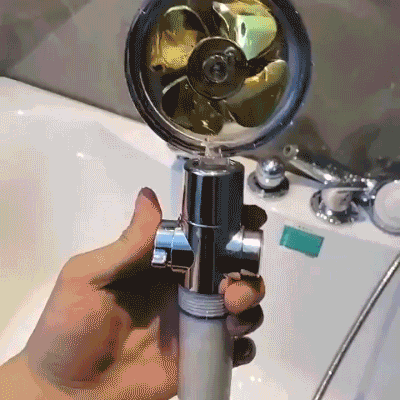 HIGH-PRESSURE DESIGN
It makes water flow and generates a pressurized flow through the rotating wheel, increasing the speed of the water flow, thereby increasing the water pressure.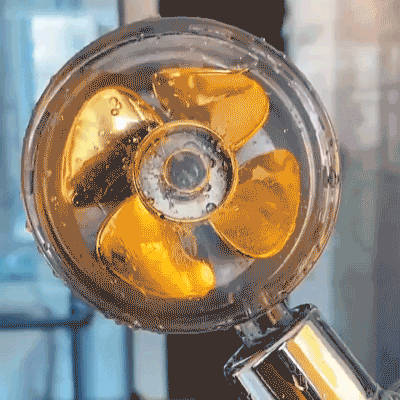 WATER-SAVING
Our Shower head uses micro nozzle technology that makes the outlet holes smaller and denser, increasing the speed of the water flow, At the same time accomplishing Up to 40% water saving than ordinary shower heads.
COMING WITH ADJUSTABLE METAL BALL JOINT
How does it work? The Ecoflow's 300 micro-holes force the water to shoot out at a much higher pressure of up to 200% - instantly giving you a more powerful shower whilst using less water.

PP COTTON FILTER
Our PP cotton filter significantly reduces chlorine and fluoride, toxins, heavy metals, bacteria, pesticides, rust, and odours in the shower water, enhance water purification, and maintain water pH balance. 
EcoFlow Stop Button
The Stop Button maintains water temperature with no need to use the water valve - Convenient for washing long hair, children and pets. 
OUR PACKAGES: 
One Propeller Driven Shower Head +1.5m Hose+Replacement Filters+Adjustable metal ball joint