TOFAFA colored hair extensions,perfect for gifts or decorations. Very easy to use, just clip the clip to your hair. Safe, without damaging hair and health.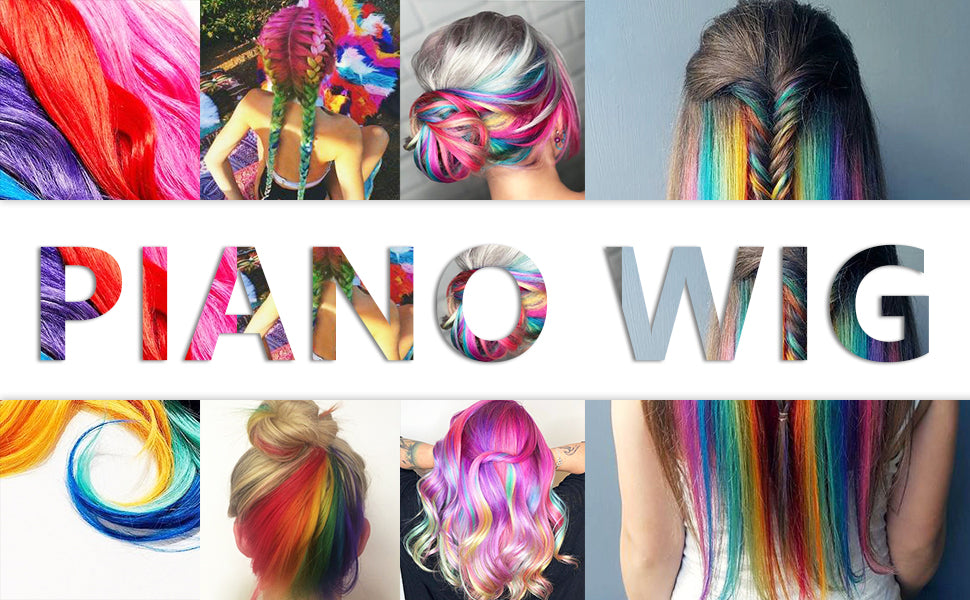 22 Pcs- Colored Hair Extensions
Material: 100% Heat-resistant synthetic fiber
Length: 22 inch
Width: 1.4 inch
Quantity:24Pcs
Colours include: teal blue,mint blue,dark blue, purple, rose red ,light purple, wine red,red,mango yellow,yellow,creamy white,white, light pink, pink, princess pink,peach pink,orange,green, fluorescent green,from blue to mint blue,from light purple to light pink,from peach pink to light pink.
Curling Method is Different from Human Hair
1.Using curling iron
Wrap the curly style you need.

Temperature control below 180 degrees. let the hair extensions stay in the curling iron for 20 seconds.

please put the hair on the table,and then look at the effect after cooling,which makes the hair curl better.

Done!
2.The most recommend way is using the hair-curlers to set the shape of the extension after dipping the extension in hot water (not boiling hot).Then,let the hair dry naturally and remove the curlers once the extensions dry.
Although it can be curled, in order to extend the use cycle, we do not recommend curling it.
Warm Tips
Don't wear your extensions to swim in, this will tangle them and dry them out.

Don't sleep while wearing a wig.
Please feel free to contact me if you have any questions. I am very happy to serve you.