The Last Dog Harness You Will Ever Have To Buy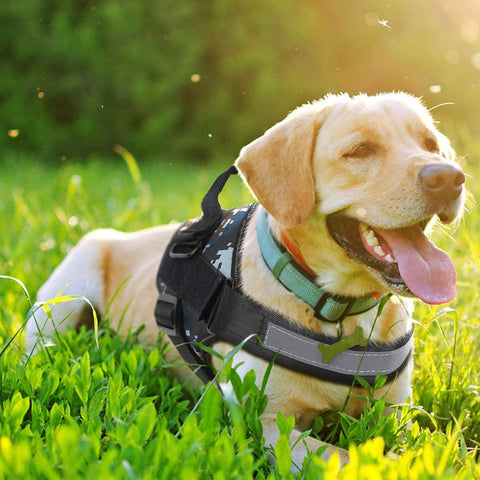 FEATURES
NO PULL DOG HARNESS - Trains your dog to walk beside you because of the design of the harness. It's the best harness for large & small dogs.
ADJUSTABLE STRAPS: The neck and chest straps are very adjustable, they will not give your pup a sense of restraint, anxiety, and best of all this dog walking harness completely prevents all choking.
STURDY RELEASE BUCKLE: The side release buckle is durable and anti-breaking, it's very convenient to unravel.
REFLECTIVE STRAPS ensure your dog's safety at night if you and your dog enjoy walks after sundown.
STAINLESS STEEL D-RING very sturdy and will never break.
COMFORT EXPERIENCE - SOFT & BREATHABLE: The fabric material is resistant to tearing and the straps have no elasticity so they will not deform. Our breathable and lightweight material is great for walks in Hot weather.
100% SATISFIED GUARANTEE: We are committed to providing our customers high-quality products and the best shopping experiences. If you have any issues, just send an email to us and all your issues will be solved within 24 hours.
Anti-Pulling Design
Unbuckle the chest strap and loosen the neck strap.

Keep the D-ring and the handle staying up on the back.

Place the halter on your dog and buckle up then fasten the straps in a comfortable position.

Pulling pressure is evenly distributed to the body to prevent pulling and choking.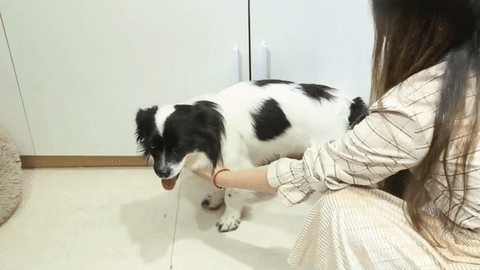 How To Choose The Right Size
Choose a right size of harness is essential for comfort and reliability.

Before selecting the right size, please measure the girth both of chest and neck.

Chest Measurement-Wrap measuring tape around the deepest part of dog's rib cage behind the front legs. 

Neck Measurement-Wrap measuring tape around the base of neck/top of shoulders.