Our musical wind chimes offer a rich, calming tone that can help relieve stress, relax us and reconnect us with nature.  Enjoy the soft relaxing tones of these harmonic wind chimes.
Main Features:
Musically tuned: High-quality wind chime hand-tuned to the inspiring tones heard in the opening measures of Amazing Grace, one of America's best-loved and most widely known hymns.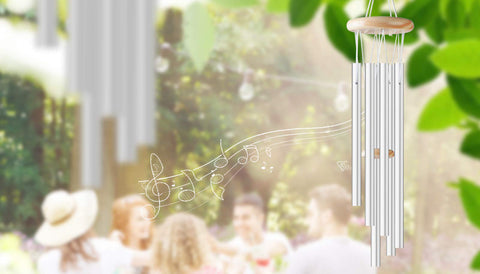 Wind chimes outdoor - wind chimes is made of aluminum and wood,not only the six tubes,also the suspension platform and the sail.

Thick tubing wall creates a longer lasting tone. Each tube is precision tuned to pentatonic scale.

Garden Wind Chimes - Power coated and anodized aluminum for long lasting beauty even in the harshest climate.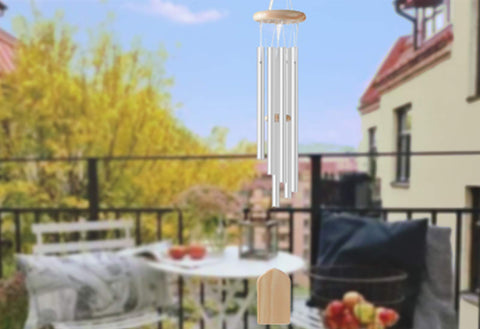 Specifications:
size:

24 x 6 x 6 inches;

Materials:

 

 

aluminum and wood