An essential collection of versatile kitchen tools for mixing, whipping, and cooking. Wooden spoons won't scratch your pots and pans and wood won't leach chemicals or chemically react with hot food.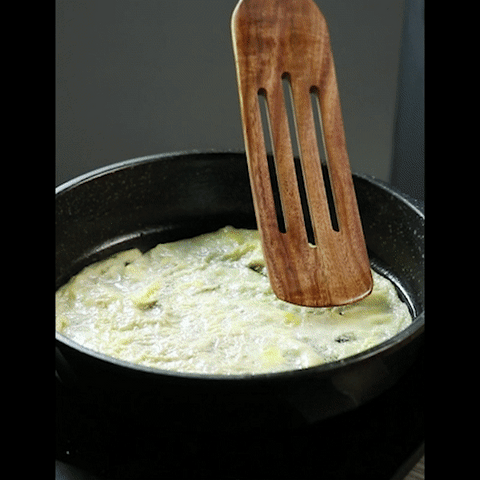 Main Features:
Woodenhouse kitchen utensils will last a lifetime, they are made of one piece 100% Natural Teak Wood. These tools are beautiful, solid, sturdy, smooth, well designed and have a superb finish. 
PREMIUM QUALITY

Enjoy the healthy Eco-friendly trace-free alternative that has no chemicals like silicone. It is also safe for your expensive non-stick pots and pans, preventing all kinds of scratches or damages.
ALL YOU NEED IN ONE SET
Great for cooking pasta sauce, tossing salad, turning fish, flipping pancakes, and serving soup.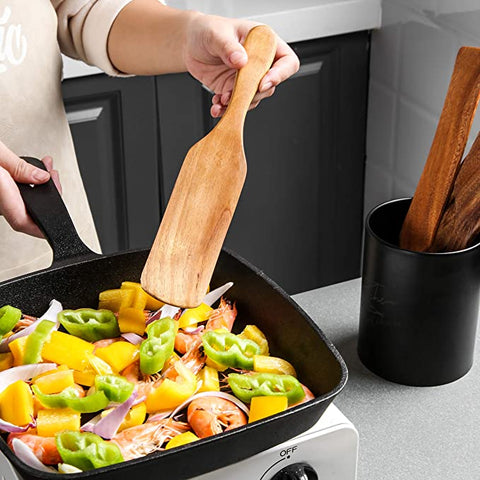 For best preservation, hand wash in warm soapy water, rinse clean and store dry. Maintain pieces with a coating of mineral oil to prolong its smooth feeling.
🥰These Utensils Won't Scratch Your Pots and Pans🥰
These wooden utensils won't scratch your pots and pans, and unlike silicone or plastic utensils, they won't melt which makes them suitable for high heat.
🥰Every Home Cooks Best Friends🥰
Whether you are a professional chef or a home cook, this handmade cooking utensil kit is a great addition to your kitchen and will help you prepare delicious meals for the whole family!
🥰A Must-Have Cooking Utensil🥰
Easy to clean – hand wash the utensils with warm water immediately after use.
Specifications
Material: Teak Wood;
Care: Hand wash the utensils with warm water immediately after use;
Weight:

1.21 pounds;

Size