✅Upgraded Frame, USA Made: We've seen those Jade Rollers too, you know the ones that squeak and break. This, is NOT those. You see, most Skin Roller are made with soft wire-thin brass and glue. But we use a hard, stainless steel integrated frame (all one piece, no glued bits) and two tiny "wheels" that turns your roller smoothly and without a sound. It's the comfy quality you were searching for today!
✅Real Nature Jade: A Jade Stone Roller only works if it's REAL deep green jade crystal, because only a real jade roller has the unique crystalline lattice that drives healing ions deep into your cells to boost circulation, smooth fine lines and to flush lymphatic waste and puffiness. And that's why our Jade Face Roller and Gua Sha Massage Tool are unique, and only made from pure, natural Jade.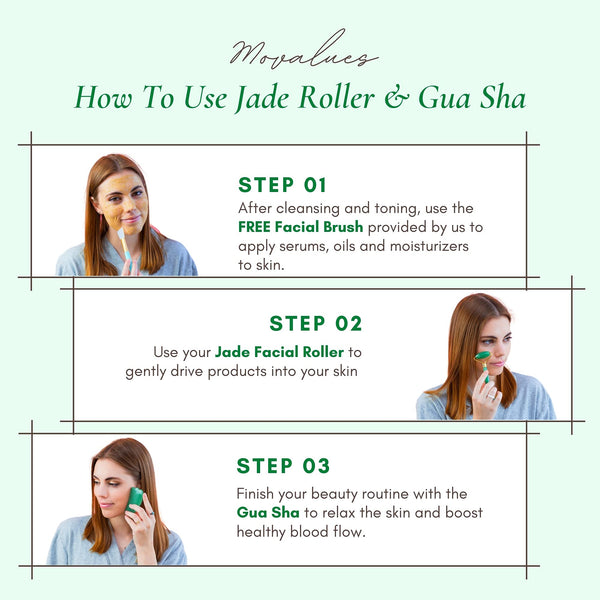 ✅Eliminates Wrinkles & Puffiness: Using jade facial roller as a part of your daily routine will diminish wrinkles, fine lines, puffiness, and bloating; it works to improve blood circulation and lymphatic drainage. Get a better, healthier skin without any chemicals or irritants with our face roller and gua sha set!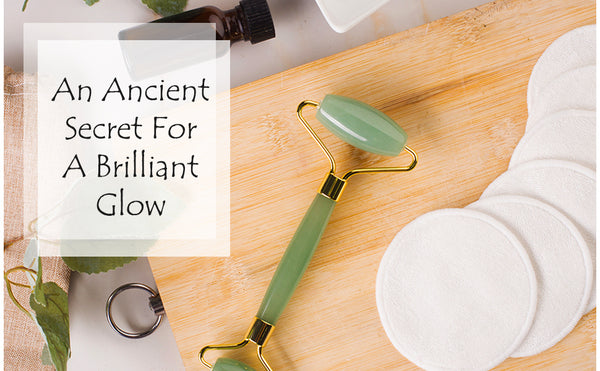 ✅3 In 1 Beauty Tools: After cleansing and toning, use the silicone brush to apply serums, oils and moisturizers to skin. Then use your Jade Facial Roller to gently drive products into your skin while at the same time delivering a boost of natural jade ions like Silicone and Oxygen. Finish your beauty routine with the Gua Sha Facial Tool to relax the skin and boost healthy blood flow. We supply full instructions to help you.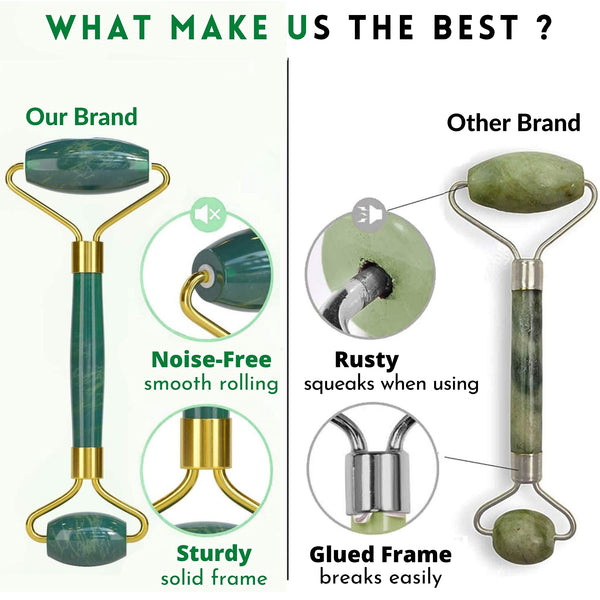 ✅Try It From The Fridge! This green gemstone roller is naturally warming and soothing, but you can safely pop it in the fridge or freezer for an ultra-cooling blast like ice face rollers. Obviously, it'll make your skin feel amazing! Finally, read our reviews and you'll see that if you have any issues with your face massager roller, gua sha tool or facial brush, contact LMD for a fast fix! Why not try it now?